Cheery-ish
Copying Ally... Trying to be Cheery!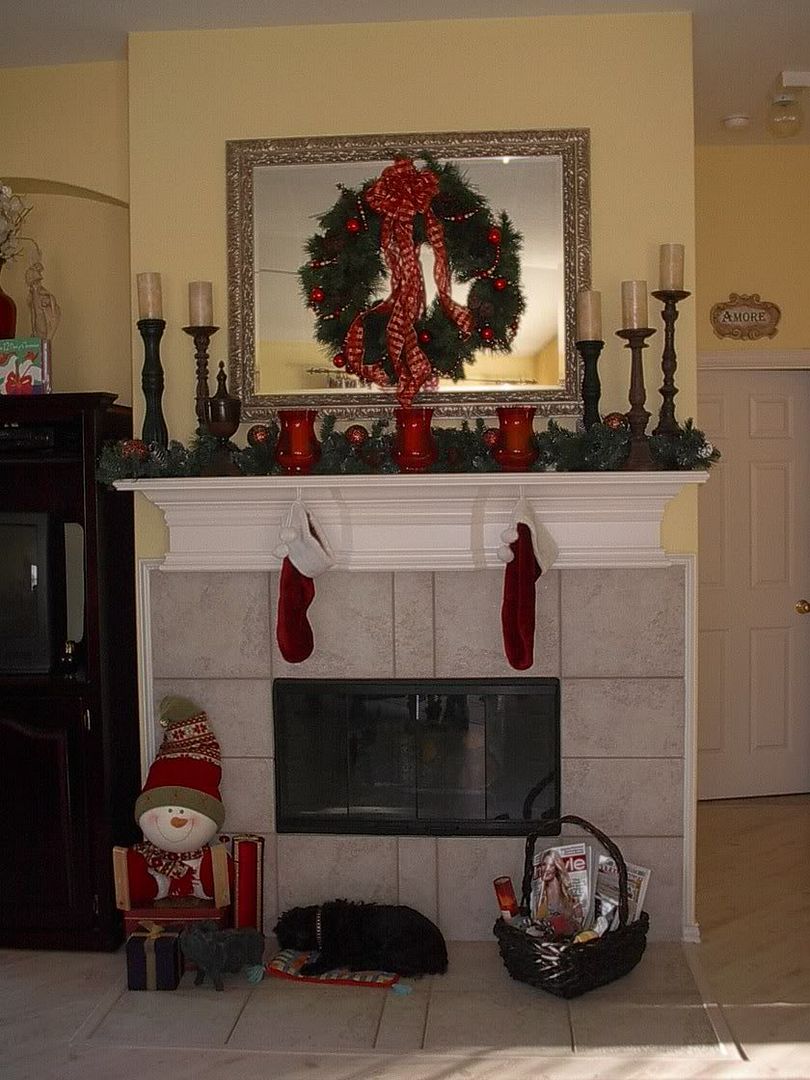 The mantel... Mr. D. did a nice job.. plus it all lights up and looks really beautiful.

The dining room... I loved using candy on the table! (The cats love it too...)

The tree.. all Disney ornaments. I have been collecting them for about 15 years. This year I got a really cute Chicken Little.

OK... I should start feeling cheery any minute.

right???