Top "O" the Mornin to ya!... or not...
Happy St. Patrick's Day!!!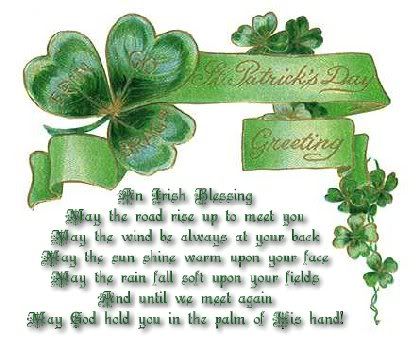 On the TTC front... still getting a single line on the OPK's... CD 16. Having a lot of minor cramps today... almost like AF... Maybe I will "O" soon... I hope...

This morning I forgot to temp... I remembered while I was in a steaming hot shower! I am so irritated at myself because of course it is the critical time on my chart and now I will have yet another hole!

Took a break from the TTCSex last night... it is hard to feel hopeful when there is not sign of ovulation... (OPK's and temps) So I guess this month we are trying the 2 days on and 1 day off method...

I hope you have a great St. Paddy's day today... I don't know if I will be drink any green beer, but I can guarantee that I will be drinking SOMETHING...